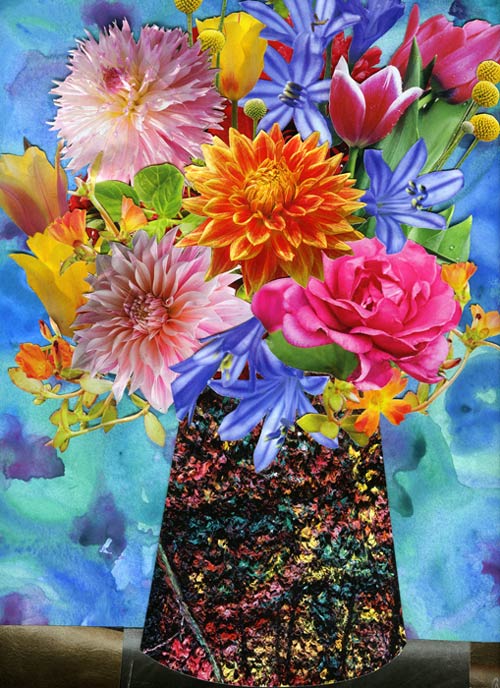 Ariel Kessler is a collector of stories. Her collages encompass lighthearted, colorful imagery in a whimsical world inspired by children's books. While in contrast, her photography lets viewers into her private self. Quiet, haunting and evocative. Her work has been exhibited throughout the world. Ariel lives in Watertown, MA with her dog and muse, Georgia.
Main Subject
florals, landscapes, figurative, etc
Materials and Techniques
Mixed media collage using printmaking, painting and photography techniques.