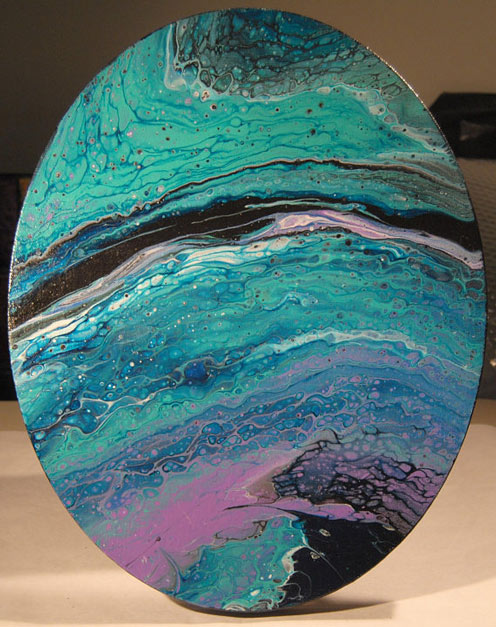 Artist Bio

CBenjamin Art
I'm Claire I have been an artist my whole life. I studied Painting and Black & White Photography at Castleton State College in VT. Painting was my safe haven and my first love. I didn't paint for several years after college. I felt that loss from my life. My creative soul was dimming so one day I picked up my paints and I have been creating art ever since. The joy and light that this is brought back to my life is immense.
I associate color with my emotions. I always brushed my feelings out on the canvas. It was a great release and very grounding for me. The type of painting I do now layers and swirls the colors in such a way that its like all my emotions spill out of my heart onto the canvas and create these beautiful complex pieces. I feel so lucky that I have found a way to paint how I see and feel my emotions.
My dream life is my real life.
Main Subject
Fluid Art, Abstract
Materials and Techniques
Canvas, Acrylic Paint, Liquitex pouring medium, Floetrol, Silicon oil and varnish for the paintings. I create art an jewelry using the Fluid Art/Fluid Pour Art. I use the dirty cup technique, swipe, Flip cup, negative space and drops techniques.
The jewelry is made from the left over paint and the paint that drips down the side of the canvas. I use Bezel trays (pendant, earrings, bracelets, bobby pins, etc), cabochons, chains for necklaces, backing for earnings, key chains lobster hooks and key rings and Diamond glaze glue.
https://www.facebook.com/CBenjaminArt/
https://www.instagram.com/cbenjaminart/