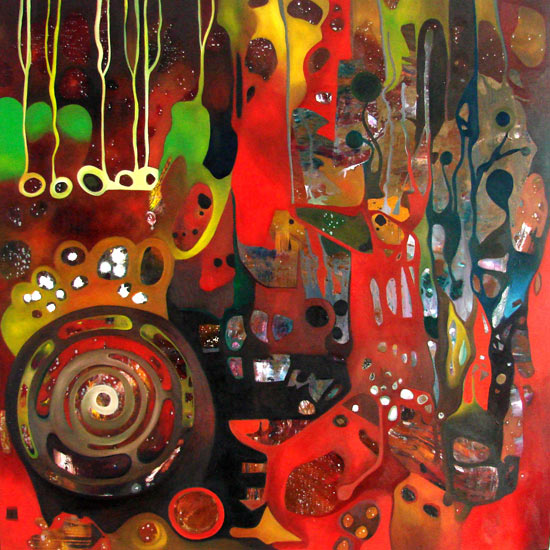 Artist Bio
Originally from Wales in the UK, I studied Fine art at Howard Gardens Institute and later became a therapist using art as a major form of communication with children. Since moving to the states 15 years ago I have worked to develop my style and promote my work as a fun process that is both accessible and affordable. My experiences from living in the city of Boston, has influenced my work tremendously. The ever changing environment is what inspires my use of color and design in my work. Over the years the Boston "Ahts" festival has been a great venue to showcase my work, that seems to marry itself to urban sensibilities. My work has attracted all types of people, from various backgrounds and it is this idea that allows me to continue to develop my craft by working collaboratively on community art projects.
Main Subject
Contemporary abstract
Materials and Techniques
Progressively working in the medium of oils and inks in an attempt to develop and identify my own unique style .my paintings are developed with a keen interest in design. I incorporate the use of strong color, line and shape into my work that is enhanced organically by adding reflective metallic qualities to every individual piece of work.