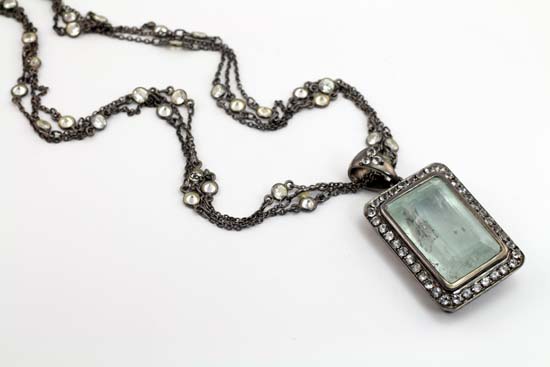 Artist Bio
iDazz Custom Designs
iDazz jewelry can best be described as handmade with a vintage flair. The designer, Trish Kozub, loves to incorporate gorgeous gemstones with vintage items such as vintage glass from the 40s, vintage buttons from the 1800s (she is a member of the National Button Society), as well as vintage brooches and buckles. Her design aesthetic is easily recognizable….casual elegance and very wearable.
Main Subject
Handmade jewelry using gemstones, baroque pearls and vintage pieces
Materials and Techniques
I use the highest quality gemstones and pearls (mostly baroque and tahitian). Many times I incorporate vintage glass, buttons from the late 1800s, pearls and buckles. I describe my style as handmade jewelry with a vintage flair. I incorporate many different techniques….wire wrapping, soldering, stringing and rosary chain links.
http://www.facebook.com/idazzcustomdesigns