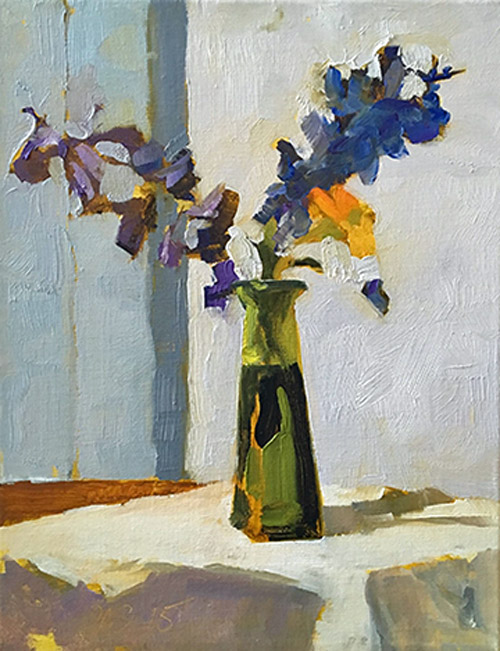 Artist Bio

My passion is painting from direct observation in both oil and gouache, indoors and out, sometimes in the rain, very, very rarely in the ice. I like the vitality and physicality of plein air painting. It hints of extreme sport with police encounters, slippery slopes, lightning storms, and chats with skinny-dippers.
I returned to oil painting, from the world of child rearing. The abstract expressionism of my education seemed so last century. I leapt even further back with a wooden French easel and headed out into the fresh air. I'm intrigued by contradictions, carrying a 19th century art kit into the 21st century wondering what makes a piece of the moment.
Main Subject
Landscapes, still life
Materials and Techniques
I paint from observation primarily with oil paint on stretched linen or canvas. My landscapes are painted en plein air.