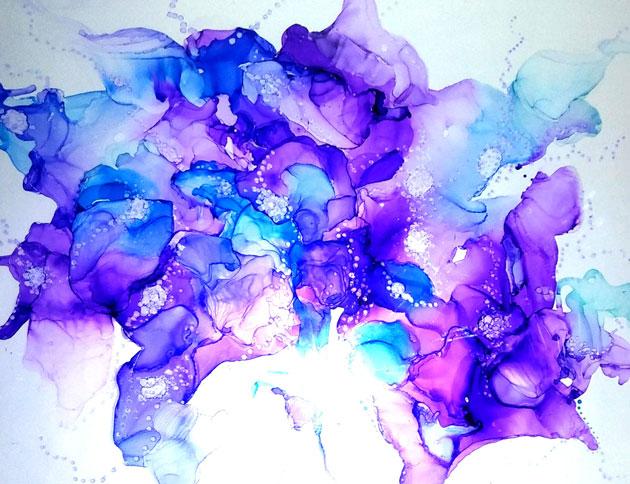 Artist Bio

My name is Debbie Johnson. I am a full-time, professional artist working out of my studio in Norton, MA.
When I paint, I get lost in a world of color where I direct all my energy into conceiving each piece of art. My art is all about the timeless interaction of emotion, light, and movement, meant to draw the viewer into the piece.
From small to large, each piece is a unique statement that will inspire, connect, and touch you as only fine art can.
Compliment your world with art.
Main Subject
Abstracts
Materials and Techniques
I manipulate the alcohol ink with isopropyl alcohol using either a straw, air compressor or a hair dryer and as the isopropyl alcohol evaporates, it creates the designs I want. I use either gallery wrapped canvas or wood panels with a resin finish. Either way, the colors are vibrant and the creation of many different colors in the process makes it unique. I'm totally addicted! 🙂
https://www.facebook.com/debbiedidit/