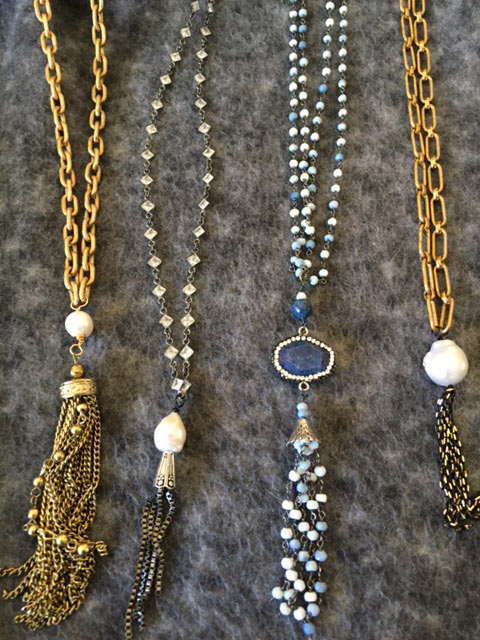 Artist Bio

I have been making jewelry for over 15 years. I am self taught and have taken courses to learn new skills over the years. I enjoy following the fashion trends while still making pieces for every age and taste.
Main Subject
All kinds of jewelry
Materials and Techniques
fresh water pearls, semi precious stones, mixed metal chains and beads..stringing of beads and wire work.