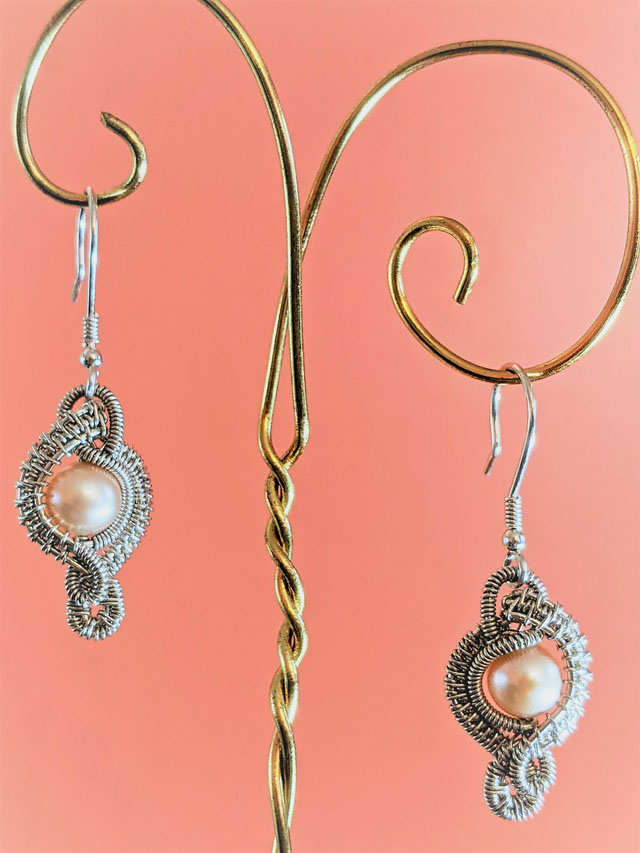 Artist Bio
Imagine this, pick a beach from around the globe, take a walk on that beach and your eyes focus on a beautiful natural gem: a piece of sea glass. You pick it up for its beauty and for most people that's where the story ends, but for me it's where my inspiration begins. No solder, no adhesives, no drilling. I enhance the natural beauty intricately weaving the sea glass, gems, and pearls with silver and/or gold incorporating a high level of wire weaving that is complex, intricate and spontaneous. My hope is that through my jewelry your reminded of precious moments at the beach; your memories evoked through a wearable piece of art.
Main Subject
Jewelry
Materials and Techniques
Intricately hand woven precious metal jewelry incorporating gems, sea glass, pearls and vintage materials.
https://www.facebook.com/RozeTMalone